Prep Your Credit for Mortgage Approval
It has probably been a long-awaited process, but the time has finally come. You are now ready to purchase your first house. This is most likely one of the biggest financial decisions you are going to make, and it can be one of the most stressful processes you will have to go though. There is a handful of thing you can do to relieve your stress and get the mortgage of your dreams. A buyer's credit score and credit history are valuable assets in securing mortgage approval. Along with your down payment and income history, these are the three magic ingredients for that perfect mortgage. With your current score and financial history, securing a mortgage now could be a gamble. Luckily, buyers can take several steps back and improve their credit score before obtaining a mortgage. These strategies bring buyers one step closer to getting their dream mortgage approved.
Cleanse the Credit Report
Remove errors and mistakes on the credit report before applying for a mortgage. The credit report goes back several years, so make sure you examine the report thoroughly. Look for errors on the three credit reports – TransUnion, Equifax, and Experian – and file a dispute to get those inaccuracies corrected. Errors on credit reports do happen and can cost you a significant amount of money when looking for mortgage approval. Under the Fair Credit Reporting Act (FCRA) you can contact the credit reporting company, in writing and inform them of any in acute information. When you contact them, make sure you provide any proof that you have which disputes the inaccuracies. You will not want to send them original paperwork, but copies of documents.
How Long Does the Process Take?
When repairing inaccuracies on your credit report, the reporting agency has 30 days to investigate the report. If they rule in your favor the credit reporting agency will then contact the other two agencies to have the date corrected.
Cleanse the Credit Bill
After correcting any inaccuracies, you will want to pay late payments, fees, and outstanding balances on the credit report. While paying in full is appealing, paying a large balance each month displays a positive payment pattern. A zero balance is appealing to lenders, but depending on the balance and fees accrued, reaching zero may take a while. Your general goal is to try and improve your credit score by reducing any balance on credit card to below 30%. Now, this is the ideal situation, but every mortgage applicant is different. For more information give us a call to discuss your best course of action for your mortgage.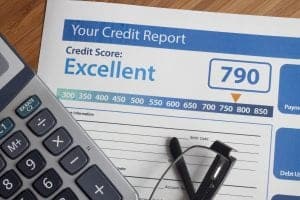 Check Credit Score
Take cleansing a step further by determining credit scores. The safest way to check without affecting credit score is purchasing a credit report with a FICO score from Equifax and TransUnion or registering with freecreditscore.com from Experian. An alternative is registering with a credit website that doesn't ask for credit card info such as Credit Karma or Credit Sesame. A good credit score revolves around 700. Anything higher is excellent because these buyers have dibs on the best interest rates, and anything lower is cautionary. To get the mortgage loan of your dreams you will want to try to get your credit score as high as you can.
Don't Close Old or Inactive Accounts
A mortgage approval, preapproval, or prequalification is not the time to close unused or old accounts. Older accounts keep the credit score high and unused accounts contribute to the credit score. Suddenly deciding to close those accounts lower credit score and damage credit history, making the result unsatisfactory to lenders. In fact, closing accounts at any time lower credit score. Instead, use those cards regularly to keep those accounts active. This especially true if you have an older credit account. Since age is a factor in your credit score you will want to leave those older accounts active and in good standing.
Don't Open New Accounts
The general idea is that within six months, buyers shouldn't apply for a new credit card, car loan, student loan, third-party loan, or a second mortgage before applying for a mortgage. While temporary, a new credit card application, approved or rejected, lowers credit score. A temporary dip is all it takes for lenders to pass an application up for the next person. To them, a new credit line is a risk filled with uncertainty. Wait until several months after closing to include a new credit line.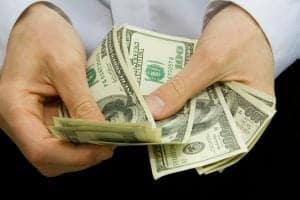 Don't Make Big Purchases
Avoid large purchases such as appliances, furniture, cars, vacations, and motorcycles until several months after closing. Pay for those purchases with a check, debit card, gift card, or cash and avoid credit card purchases at all costs. Lenders will pull out of mortgage loans for 'impulse buys' or 'reckless spending' such as big purchases, labeling it a disqualification.
If a home purchase is in the future, strengthen credit history and credit score now. Continue to maintain good credit history and credit score until months after closing. All the hassle brings down the debt-to-income ratio, and the patience and proactive measures are worth it. Having an ideal credit score can save you thousands of dollars in the long run.
Looking for that perfect Mortgage? Call St. Charles Mortgage Today – Specializing in Mortgages in the states of Texas and Missouri.